Aberjazz Workshops
All our workshops are free thanks to the generocity of local sponsors.
Donations in our Aberjazz buckets help to keep the festival going.
Jump Jive Workshop with Kitsch 'n' Sync in Ffwrn 5pm
Bring your dancing shoes along and learn some moves ready for the Jiveoholics evening's show which will also be in Ffwrn at 9:30pm.  

Kitsch 'n' Sync are a curiously quirky dance theatre collective making performances inspired by vintage and retro music. Fusing different dance genres characters and prop work by injecting a contemporary twist with their own unique style. Kitsch 'n' Sync  are made up of artists Kylie Ann Smith, Kim Noble and Rosalind Brooks who work as a collective based in Cardiff.
.
Tipitina Singing Workshop in Ffwrn 11am
Open to singers, especially those who love harmonies.  This is a fun workshop with Debbie leading thesinging and Justin on keyboards.  Expect to sing some gospel, swing and blues.  Three years ago Debbie was really impres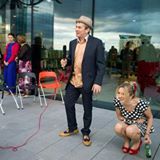 sed by the local singing talent because she managed to get a four part harmony going, which shesays is difficult to achieve outside Wales. Participants whocome to Tipitina's evening concert will be invited on stage to perform a number accompanied by the fullband.  
Asaf Sirkis and Sylwia Bialas Drum & Rhythm Workshop in Theatr Gwaun at 2pm
BREATHING RHYTHMS - Connecting awareness of breathing and movement with rhythmic understanding.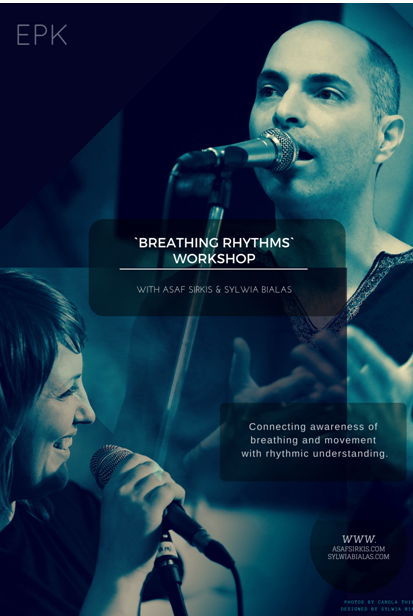 ASAF SIRKIS (Israel/UK) - drummer/composer/educator
SYLWIA BIALAS (Poland/Ger/UK) - singer/composer/educator
Understanding and making the connection between the way we breathe/use our body and our awareness of rhythm is a key to both tapping into a rich source of inspiration for musical ideas, and effortlessly executing them. Participants are welcome to bring a drum or any percussion instrument if they have one.
Blues Harmonica Workshop with Rick Asherson in Ffwrn at 11am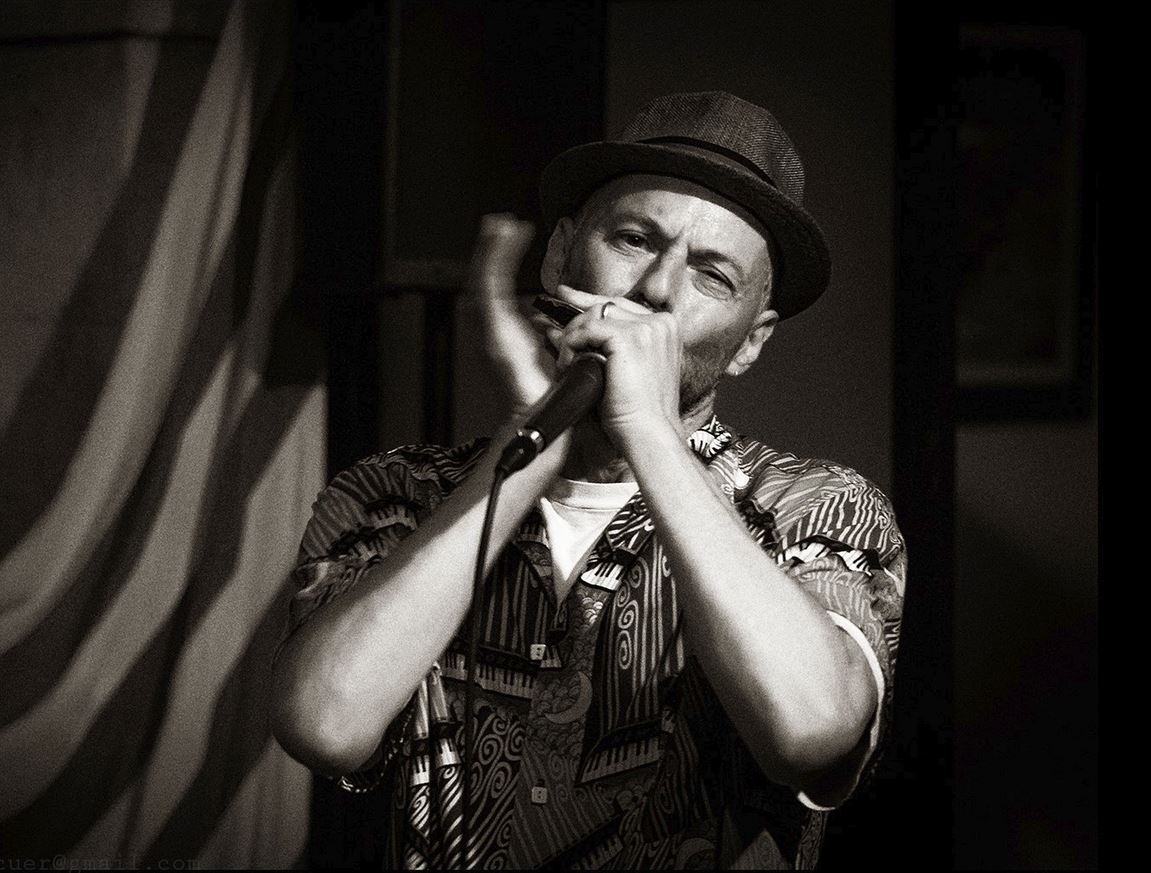 An introduction to cross harp blues harmonica, including rhythm and
soloing elements. 
This workshop is suitable for beginners of any age or level and anyone who wants to extent their harmonica playing to the blues. 
Rick uses harmonica in the key of A which he will have for sale at the workshop.
Funky Food demonstration in Transition Cafe at 1pm Sunday
This is an improvised cookery demonstration given by Corinne Castle using ingredients that would otherwise been thrown away.
Throwaway Music Workshop with Francesca of Inc A in Transition Cafe at 10am
Francesca Dimech runs bilingual workshops for children aged between 4 and 11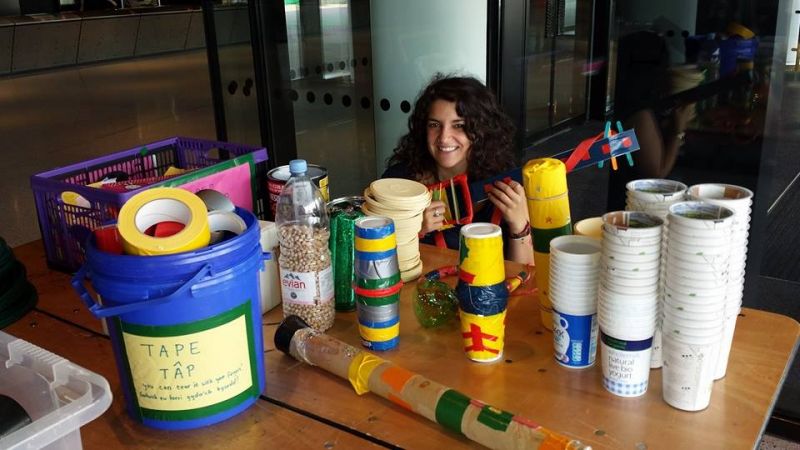 and young people with special needs. She is a community music teacher who can teach in English or Welsh or a bit of both specialising in creating wonderful imaginative instruments from all sorts of recycled materials. Bring your musical imaginations and creative side along and Francesca will help you make your very own musical instruments, all from recycled items. All materials are supplied.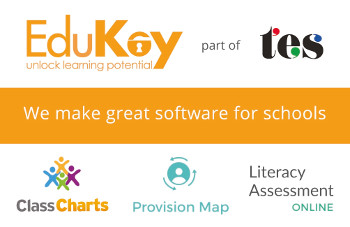 Jug Band Workshop with The Rumblestrutters in Ffwrn at 11am
Fun family music workshop suitable for all ages and abilities. The session will be led by two musicians, one with over 10 years experience as a teacher and music leader in a primary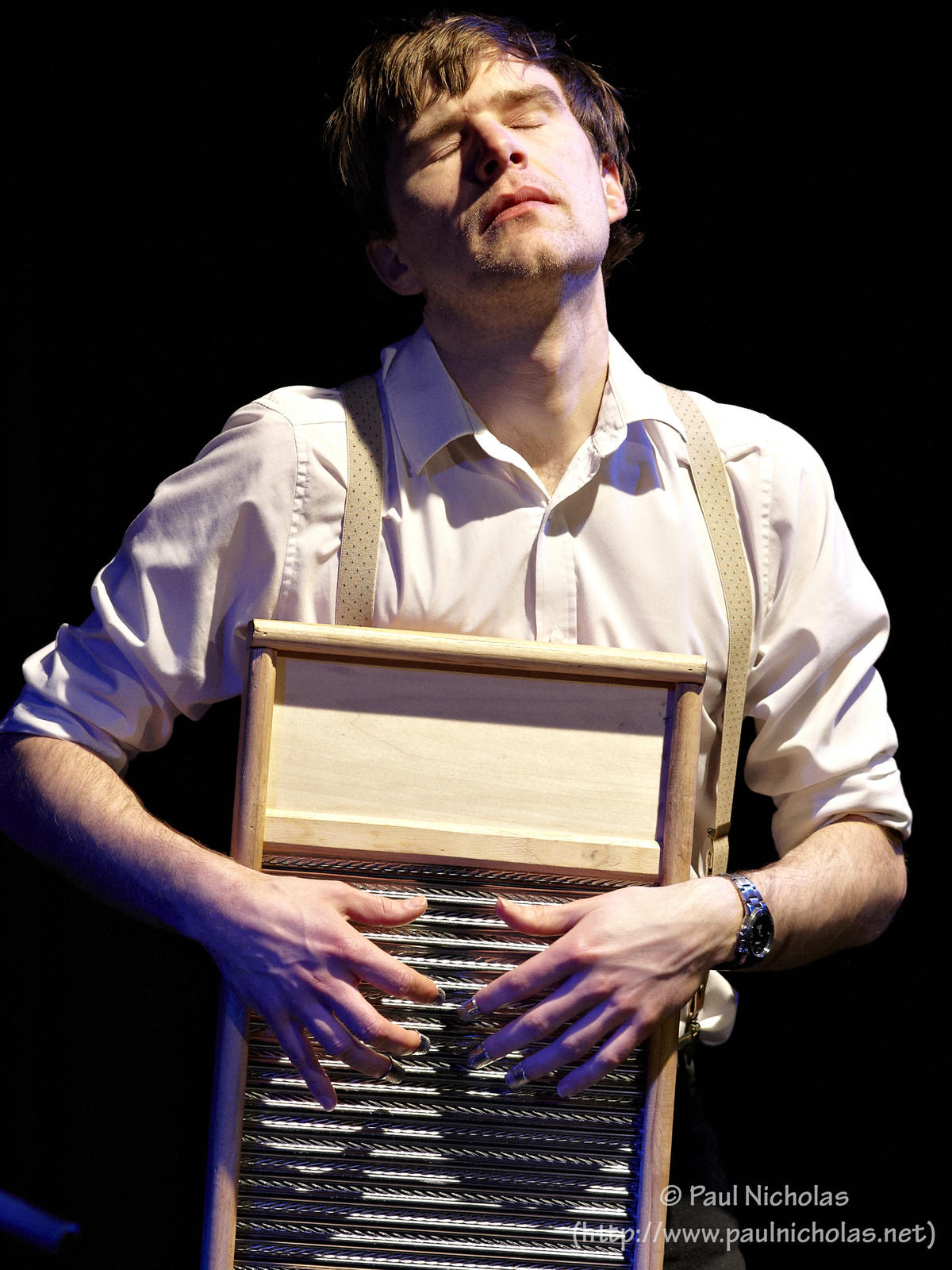 school and the other who is a professional music tutor. Participants will receive instruction on how to play a variety of instruments associated with the Jug Band tradition of 1920's including: spoons, washboard, kazoos, swannee whistle and of course jug. Success is guaranteed and no musical notation will be involved at all. All instruments will be provided but if anyone wishes to bring a string instrument (eg guitar, ukulele or mandolin) then chord charts will be provided and they will be assisted by the bands guitarist. The basics of harmony singing will also be introduced for those interested. The whole workshop will build towards a final ensemble performance of some classic Jug Band songs. This will be all accompanied by acoustic blues trio - The Rumblestrutters.'